We help our clients solve critical business issues with deep insights and cutting-edge services that boost their competitive advantage.
By collaborating with academic institutions, we bridge the gap between theory and practice to provide innovative solutions and learning experiences.
We build and nurture strong relationships with our partners, fostering world-class alliances and creating a thriving partner ecosystem.
Our commitment is to guide you through every step of your entrepreneurial journey. Whether you're just starting out or facing some complex challenges, you can count on us to provide you with unwavering support and guidance on both a professional and personal level.
OPTIMOD Focus Areas - 4 Pillars of Operation
To fulfil our commitment, we've structured our operations into four pillars, each tailored to address specific aspects of our mission. This strategic approach aims to provide a comprehensive foundation, supporting your success and growth while addressing a unique challenge on various fronts.
WE ARE AN INDISPENSABLE PARTNER ON YOUR WAY TOWARDS OPTIMUM SUCCESS!
Who Do We Work With?
We work with a diverse range of organizations and individuals seeking our services to support their growth and development. We believe that true success encompasses not only business achievements but also personal fulfillment, balance and happiness. Therefore, our clients believe in the power of bold ideas, daring dreams and an unwavering spirit, just like us.
Learn more
Owners, Founders, Entrepreneurs
CEOs & C-Level Management
Companies & Organizations
Universities, Students, Youth
Individuals
OPTIMOD Services
Our services are based on creating standards of excellence. We are dedicated to helping businesses thrive by simplifying processes and boosting efficiency. With a focus on customization, our services are designed to meet your unique needs.
Discover our suite of services, tailored to your unique needs, backed by a strong partner ecosystem for reaching optimum success.
Our Clients' Top Choices
If you're dealing with multiple business challenges and unsure where to start, we've compiled a list of our frequently chosen service packages. These packages are carefully designed bundles of our commonly used services that can help you with various business challenges. They provide a comprehensive overview and cater to your needs, delivering efficient and effective solutions to drive your business forward.
View Packages
Processes Scaling
Knowledge-Base Creation
Business Transformation
Executive Growth
Team Development
OPTIMOD Education Center
We believe that learning should be a continuous journey of growth and discovery, so we strive to create a vibrant community where like-minded individuals can connect, collaborate and learn from each other. Throughout our Education Center, we offer unlimited access to our Knowledge Library, which is filled with a wealth of resources to support your learning journey. We understand that success is not limited to academic knowledge alone, which is why our resources also focus on personal and professional development.
Learning experiences designed for entrepreneurs, business professionals, students and passionate learners.
Improving Entrepreneurial Journey
In 2022, we launched the "Improving Entrepreneurial Journey Initiative" to support young and experienced entrepreneurs facing challenges on their way towards optimum success. Instead of relying on confusing information from the internet or books, we bring you direct advice from over 100 owners, founders, CEOs and best-in-class leaders worldwide. Our annual brochure, released every December, provides valuable guidance based on their real-life experiences.
View Brochures
Yearly Brochure Release
Over 100 Participants
Global Expert Advice
Practical Insights
Diverse Perspectives
Sparking Entrepreneurial Fire
Are you searching for a Keynote Speaker or a Podcast Guest? - Look no further!
Our Founder is deeply passionate about the pursuit of knowledge and the exploration of limitless possibilities within the realm of entrepreneurship. With a wealth of expertise and hands-on experience in nurturing the entrepreneurial spirit, she possesses the unique ability to effectively communicate strategies and impart invaluable lessons to her audience. Her presentations are not only inspiring but also leave a lasting impact on attendees, equipping them with practical insights that empower and motivate them to embark on their own entrepreneurial journeys.
OPTIMOD Community & Partner Ecosystem
The Optimod Community is a diverse network of in-house specialists, global experts, partners, students and volunteers. We foster collaboration, embrace differences, and connect exceptional individuals to deliver outstanding service to our clients. By collaborating with academic institutions, we bridge the gap between theory and practice, providing innovative solutions and unique learning experiences. Together, we strive for excellence and create a thriving community dedicated to remarkable results.
JOIN OUR PARTNER ECOSYSTEM
OPTIMOD brings a partner ecosystem focused on delivering superior business value based on best-in-class services and solutions. As our business is based on helping others, we have designed a variety of partner programs for enterprises, consultants and individuals who want to grow their business or grow on a personal level by learning and working with us on various projects. That's why we have built a network of exceptional partners, each possessing their unique expertise and strengths.
Partnering with us offers our partners a vibrant ecosystem of expertise and resources. As a Certified Partner, you gain exclusive access to specialized training, tools and a wealth of resources to enhance your knowledge and skills. You are free to choose and support multiple areas of expertise aligned with your business interests. Our mission is to connect talented individuals who share our values and passion for delivering outstanding service and achieving remarkable results for our clients. We are always excited to welcome new members into our community and invite them to join our partner ecosystem. Together, we strive to provide the best solutions and make a positive impact.
Learn More
Would you like to know more about OPTIMOD?
Feel free to take a look at our FAQ section or ask us any questions directly.
Ask Your Questions
Client Testimonials
These testimonials represent a mere glimpse into the wealth of feedback we have received from the diverse range of individuals and organizations we have had the privilege to work with in the past. While the following testimonials offer a snapshot of the positive experiences shared by a select few, they are representative of the trust, satisfaction and success our clients have experienced. We are grateful for each opportunity to collaborate with many remarkable individuals.

HAFNERTRANS
Transport & Logistics
Blaž Hafner, CEO
Working with OPTIMOD has been an absolute pleasure. The team at OPTIMOD, led by Sara Kremsar, came across as proactive and professional. They really understood our needs as a client. Their findings were beneficial and substantiated several areas that we will be working on to redefine our processes. They were always open, would listen to our thoughts and later develop ideas and concepts based on research. We look forward to working with them again in the near future.

DEFIKON
Information Technology
Jaka Prašnikar, Founder & CEO
We have worked with OPTIMOD on various projects and find that they provide quality service and expertise. It is rare to find a service provider with such professional consistency. Not only were their consultants technically proficient, they were also able to explain concepts in a manner that was easy for us to understand. OPTIMOD has provided unmatchable customer service with an excellent quality of service that has resulted in minimized downtime and disruption of our processes.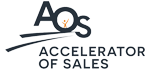 AOS, Accelerator Of Sales
Sales Accelerator Institute
Matjaž Dover, Founder & CEO
In addition to the well-executed service of building the organizational structure, culture, and lines of communication between employees and customers, the OPTIMOD Team also took the time to listen to us and answer all of our questions, as well as walk us through various organizational processes to help us implement our ideas into workflows. We couldn't have asked for more appreciation. We can highly recommend their consulting work.

INSTITUTE OF SPORT, ŠKOFJA LOKA
Public institution
Janez Dekleva, External expert
We collaborated on the EU project ŠIPK, within which OPTIMOD has presented the AS-IS state of the processes for detailed review and comprehensive control over the Institute. They have also established OC, VACD and EPC models to perform further analyses and determine the system efficiency. Sara Kremsar acted very cooperatively and cohesively within the project. She has proven herself to be a good connoisseur of the project and has contributed significantly to the project results.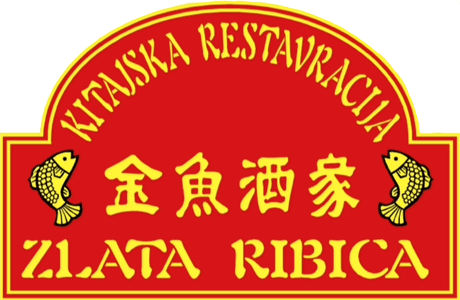 CHINESE RESTAURANT, ZHANG D.O.O.
Food Service Industry
Danica Turnšek, Founder & CEO
Collaboration with OPTIMOD has given us a better understanding of our company's business strategies, competitive advantages, market, and potential customers. Sara Kremsar is professional and precise, she is very knowledgeable in her field of operation and her work includes a detailed market and business analysis. Her main goal is finding the optimal solution, especially when the company is facing various obstacles in their business operations (internal and external).

DIGITAL LOGIC
Accounting Service
Andreja Štular Bajželj, CEO
Working with OPTIMOD has shown us that customers really are the center of attention. With OPTIMOD's help, we have built structured customer service processes and achieved better customer retention and satisfaction. They are always willing to step in and work with you to resolve any issue you encounter or give you one-on-one sessions offering advice on how to solve a particular problem. It has been a pleasure working with them. Really great experience!

VILA MOLET
Luxury Property
Anja Stubelj Sever, Head of Property
We had the opportunity to work with Sara Kremsar when she was leading educational seminars and organizing teambuilding for an international company. The event took place in our Vila Molet. OPTIMOD Team was very professional, fair, reliable and consistent. Project leader was also very friendly, warm, cheerful and non.-conflict Everything we have agreed upon has come to pass. I can not express enough our satisfaction with the excellent service provided by OPTIMOD.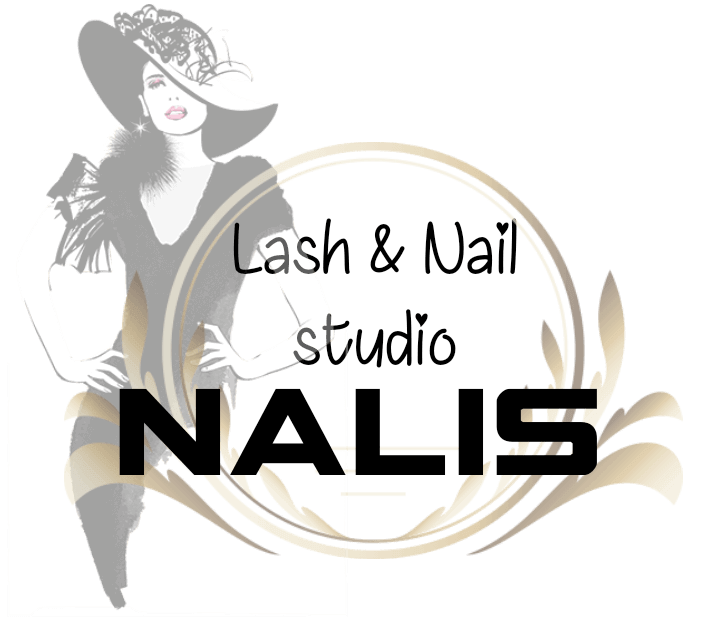 NALis
Beauty Salon
Ines Turk, Founder & CEO
The professional, concise intake interview with probing questions led to clear expectations and processes from the start. With their help, we have established the whole Supply Chain process of our work equipment and material. They provided us with a custom Asset Management platform for easier management and created a whole asset maintenance strategy. They have delivered everything as promised and even more! It was a real pleasure to do business with them.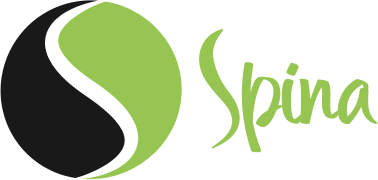 SPINA
Massage Salon
Gorazd Slavinec, Founder & CEO
I had the pleasure of working with the OPTIMOD Team. From the very beginning, they were unique. They provided immediate attention and resources to the project as they did with every other request that we made to them. It is rare to find consultants of this caliber who can effectively integrate with management and staff while introducing new methods that gain immediate acceptance. The project was delivered on time and in full, providing a solid foundation for continued recovery and performance improvement.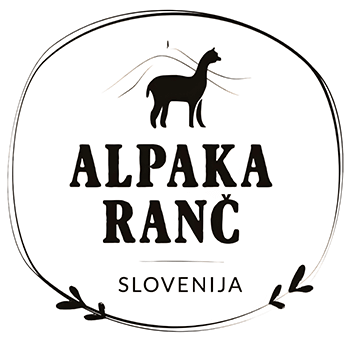 ALPACA RANCH SLOVENIA
Tourism & Leisure
Miha Pirš, Founder
I had the pleasure of working with Sara on several company events they held at our Alpaca Ranch, and I was blown away by the level of professionalism, communication, and attention to detail that she brought to the table. Sara was a true leader who brought together a diverse group of international clients and created a cohesive, successful event. She had a clear vision for each event and effectively communicated it to the rest of the team and their guests. Her ability to manage complex logistics and navigate unexpected challenges was truly impressive.

JTB Consulting
Business & Management
Thommie Burger, Founder
I worked with Sara on a thought leadership project, and I can confidently say that she is a true professional in every sense of the word. Sara stayed organized and adhered to tight timelines, ensuring the project was finished on schedule. She was diligent in delivering exactly what was promised, and her attention to detail was impressive. I was thoroughly impressed with her expertise and professionalism throughout the entire process, and highly recommend Sara to anyone looking for a reliable and trustworthy partner for their next entrepreneurial project.
Are you interested in a journey on your way towards optimum success with us as your indispensable partner?
Request a Quote